Zenport® TapeTool ZL88 Vineyard, Vine, Tree, Plant Tying Tape Tool, NEW 2020 DESIGN!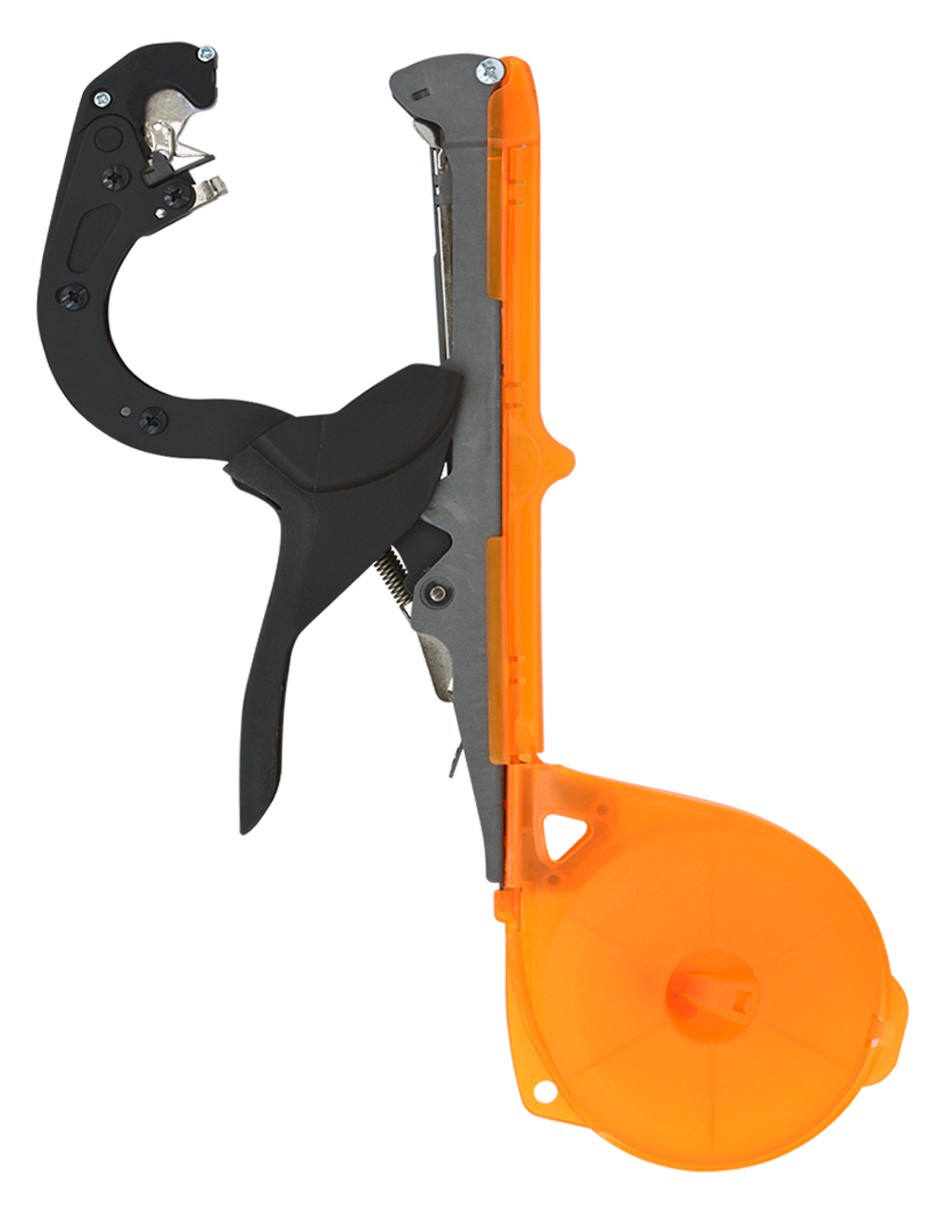 The Zenport® TapeTool ZL88 vine tying tape tool is an all new complete improved tape tool redesign! Effortless use! This tool is designed for rapid frustration free tying of vineyard vines, nursery trees or any plant that needs to be secured to a stake or trellis wire. This tool uses .5 inch wide 100 foot rolls of vinyl plant tie tape secured with a staple.
Overall the mechanism is more efficient and only requires half the force to clinch! New Zenport® design features less issues with staples jamming and dramatically improved tape flow. Cutting blade redesign cuts the plant tying tape more efficiently and is much easier and safer to change.
This plant tying tool is 24% lighter than the previous version. You cannot remove the attached staple push rod, making it pretty much impossible to lose the rod and staples.
There is a BIG difference from other tape tools on the market:
Lighter!
Faster!
Easier!
Less Money!
Features
Saves time and provides a secure plant tie
Very fast, very tidy and highly professional presentation
Tie tape and staples are compatible with other previous generation tape tools
Zenport® makes ALL parts and components available to maintain your TapeTool for many years
Provides a fantastic value for money
Please Note: Staples and Plant Tie Tape are not included with tape tool. These items must be purchased seperate. Click on the images below to select accessories.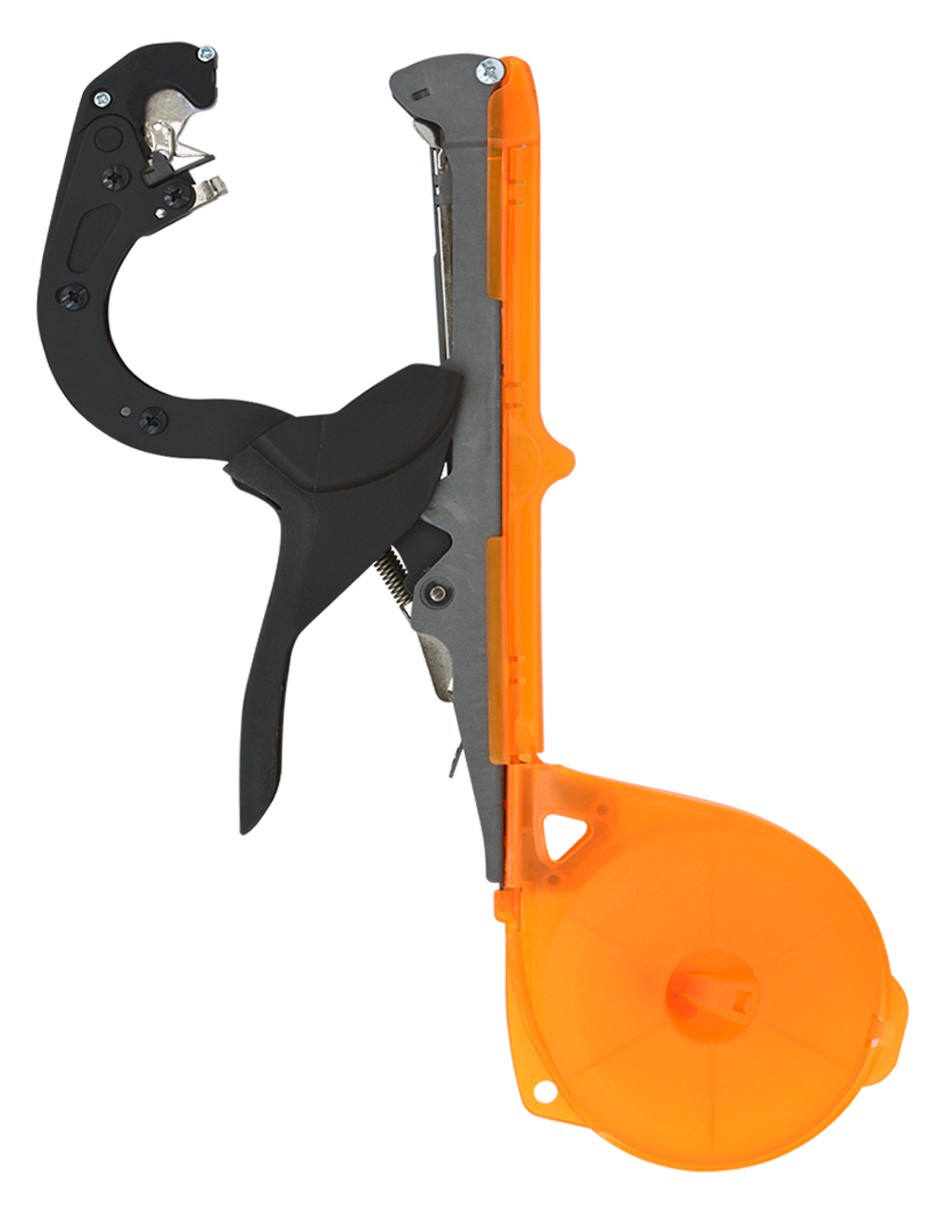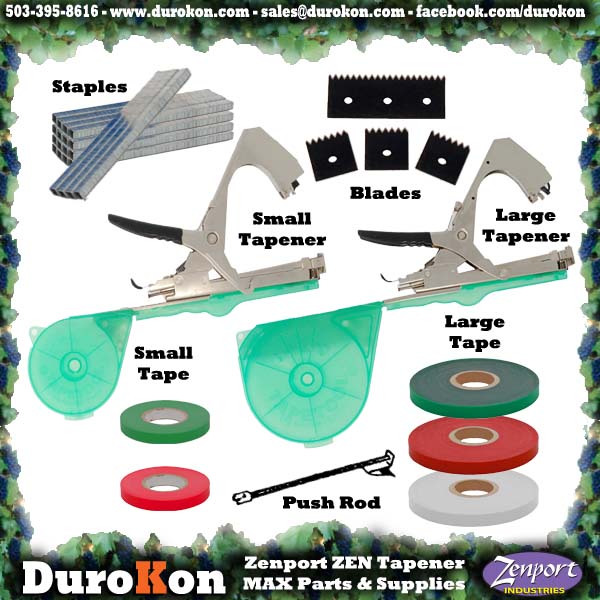 The MAX® and Tapener® word marks and logos are registered trademarks owned by Max Kabushiki Kaisha , MAX CO.,LTD in Chuo-Ku, Tokyo, Japan

The Zenport® word mark and logos are registered trademarks owned by Zenport Industries, Sherwood Oregon USA