TNLA Texas Nursery and Landscape Expo - San Antonio, Texas - August 5-7, 2021
Visit us at the show! The Texas Nursery / Landscape EXPO has always been the family reunion for the Texas Green Industry where buyers and sellers come together to do business and 2021 is no different! You'll get the chance to make connections face-to-face, find new trends and build an even bigger community to help your business grow – plus more!
Advanced Rates End July 16, 2021
Registration is now available, click here for attendee registration and visit here for Exhibit Booth Personnel

FNGLA Florida Nursery, Growers Landscape Show - Orlando, Florida - August 25-27, 2021
Visit us at the show! The Landscape Show is an essential event for an essential industry! This year's show theme - Together Again - has never been more relevant just as The Landscape Show has never been more relevant!
The Landscape Show is where 7,000 attendees come to network, attend workshops, and see the newest plant material. The show offers dozens of educational programs, industry CEUs, peer-to-peer exchanges, and inspiration to grow your business.
Click here to register for the show!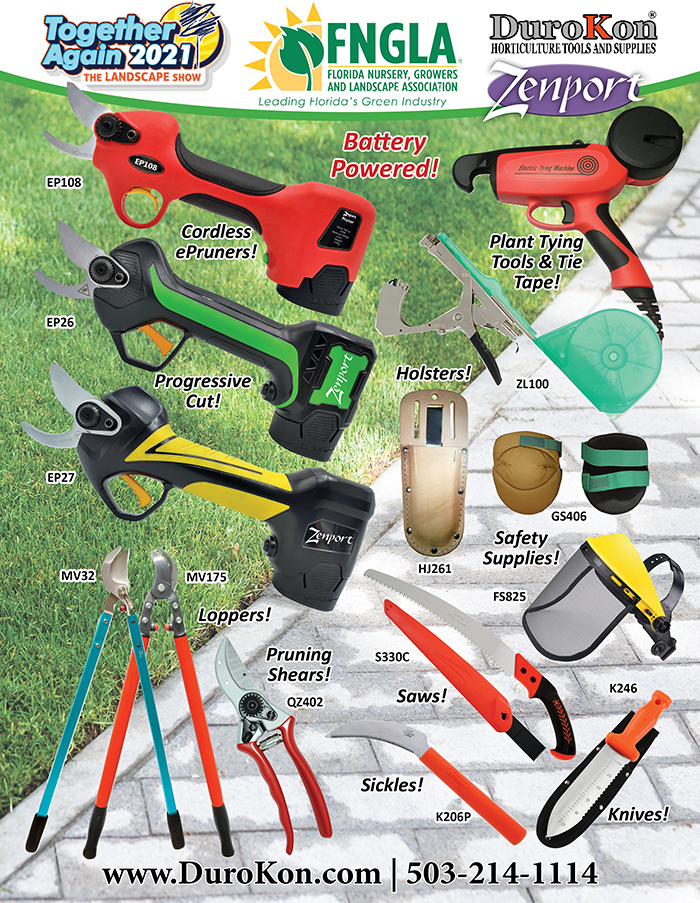 Links: