Zenport Battery Powered Chainsaws, FREE SHIPPING!* (*Contiguous United States Only)
Introducing the all new line of cordless battery powered chainsaws from Zenport! These all new chainsaws cut up to 6.3 inches and offers 1-2 hours of runtime.

Each chainsaw comes with multiple high capacity lithium-ion batteries. The accompanying battery charger allows you to charge multiple batteries at once!

Features up to a 1200-watt brushless motor that has the power to easily tackle the biggest jobs quick and easy!

Comes with an impact resistant form fitted carrying case which safely protects and stores the saw and all its accessories. Includes diamond chain file, screwdrivers, wrench, and chain bar oil reservoir applicators. Telescopic models don't come with a carrying case.

Included oil pump and oil reservoir helps ensure that your chains and bars do not wear out or fail prematurely.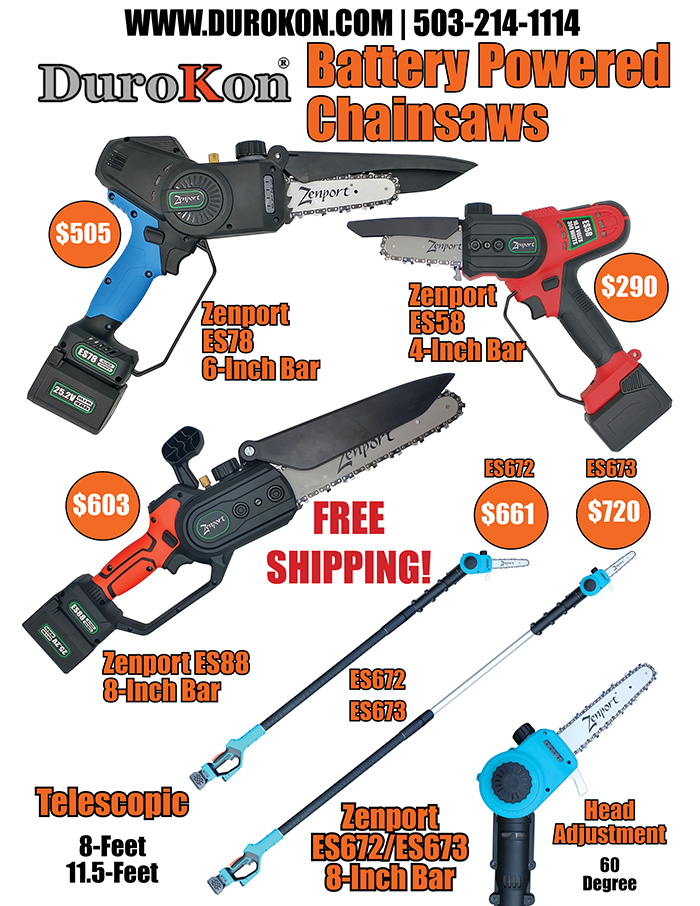 Zenport ET2 Cordless Electric Plant Tying Tool, Battery Powered, Hand-Held, Twist Tie Machine, FREE SHIPPING!* (*Contiguous United States Only)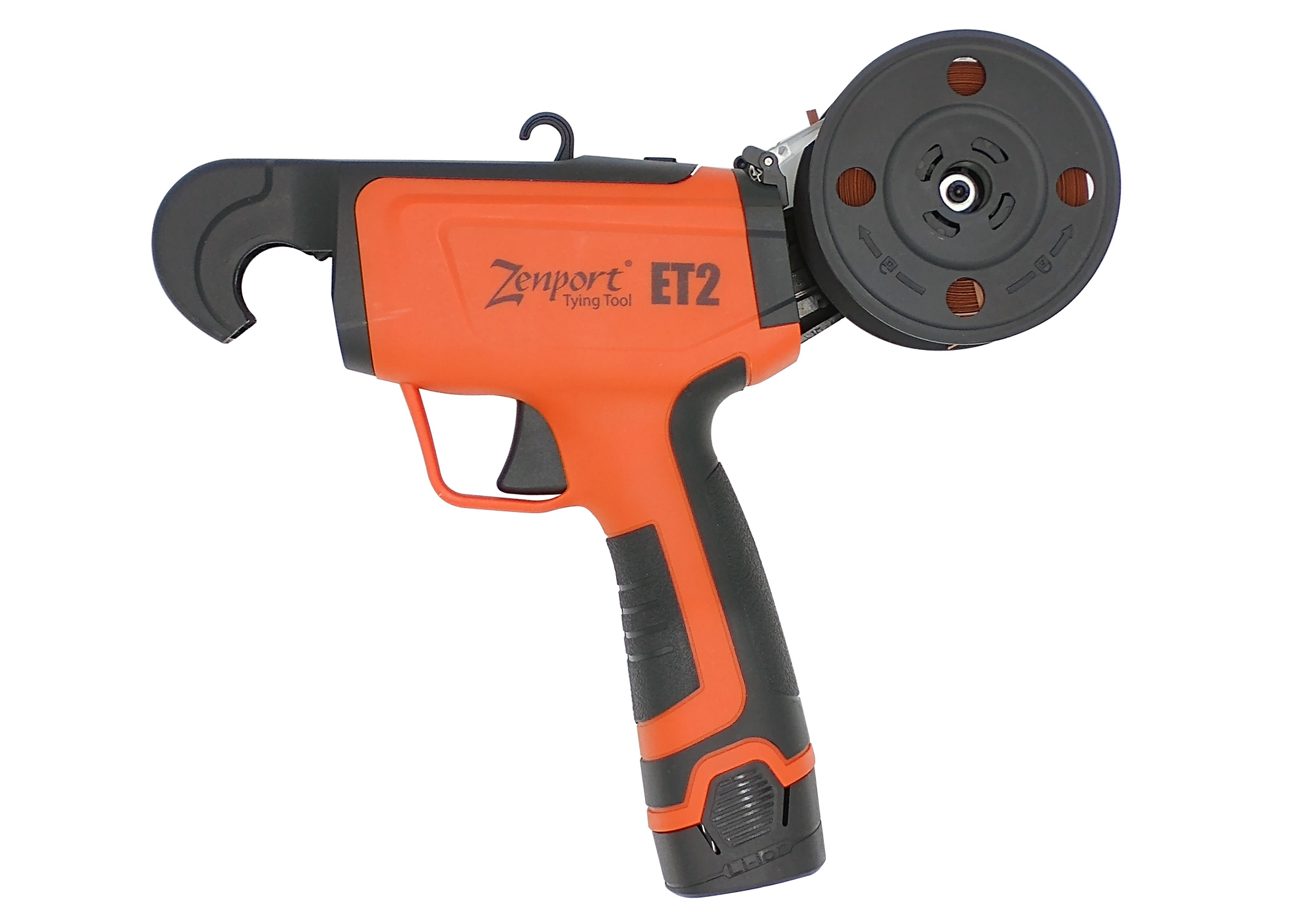 Fully portable and extremely lightweight, the Zenport ET2 cordless electric Tapener twist tie machine is designed specifically for your commercial use in the vineyard.
Completing 1-second ties up to 1-inch, this easy-to-use machine offers a full 4 hours of continuous tying per battery charge while avoiding carpel tunnel syndrome and repetitive motion injuries from hand tying.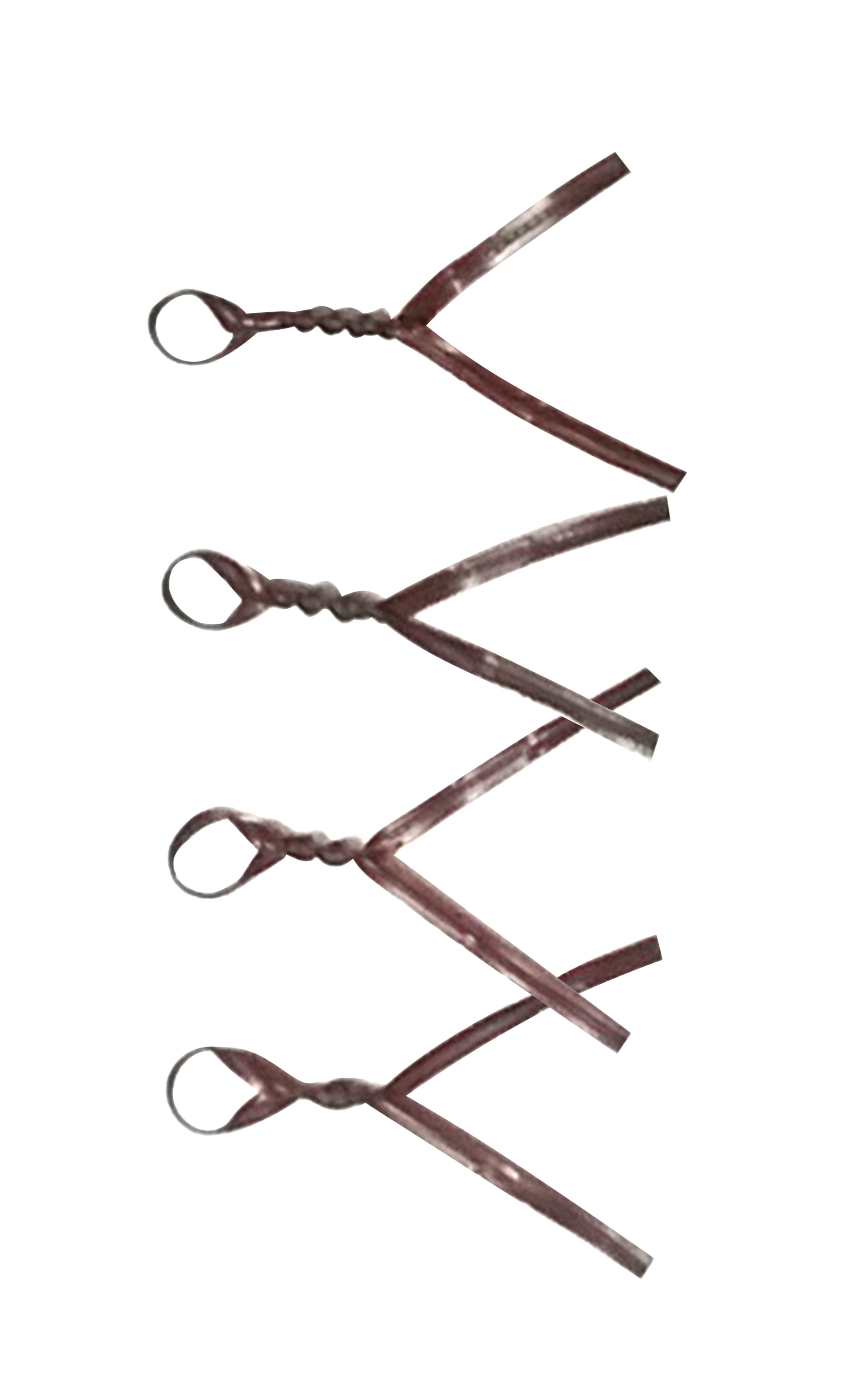 Included with the tool are 2 x 14.4V 2Ah 28.8Wh batteries and a charger that will allow you to charge up to 3 batteries at once. Each battery will charge much faster than the tool runtime, so you are never out of action!
Tool comes with 3 x 295-foot rolls of brown vinyl covered twist tie wire. Each roll of tie wire will allow you to complete approximately 675 ties. If you require paper covered wire, it is also available and sold separate.
Includes an easy squeeze trigger and intuitive LCD display that shows you battery life, diagnostic codes, number of ties completed and the setting for current number of wire twists. Tool has six different wire twist settings: 3, 4, 5, 6, 7, 8 twists. The more twists, the more secure and tight your tie is.
The protective enclosure for the wire spool helps you keep the twist tie wire controlled and clean during the tying process. Wire spool replacements are quick and easy for you to install with no training or tools necessary.
Hanging hook at the top of the tool allows you to hang tool from guide wire, freeing up your hands to change a wire spool or other tasks that require both hands.
The heavy duty and attractive holster easily secure your tool on your hip while you are on the run. In addition, the holster has a special pocket for an additional roll of tie wire and another pocket for your scissors and spare parts.
Features a 1-year USA based warranty. Warranty covers parts and labor for the first year.
Kit Includes:
Zenport ET2 twist tie machine (NEW 2022)

2 x 14.4V 2Ah 28.8Wh battery packs (compatible with EP108, EP26 and EP27 cordless pruners)

3 x 295-foot rolls of twist tie

Holster with pocket for roll of tie wire and another for misc.

Battery charger (charges 3 batteries at once)

Extra protective wire spool enclosure

Impact resilient form fitted tool case

Tools to maintain tool

Lubricant

Most common replacement parts

Instruction manual
Features:
Six different wire twist settings: 3, 4, 5, 6, 7, 8 twists

LCD display with charge indicator, diagnostic codes, and number of ties

Automatically ties from 1/8 to 1-inch in diameter

Includes 3 x 295-foot rolls of brown twist tie

Each roll of twist tie can complete 675 x 5.25-inch twist ties

Designed for commercial vineyard use

Comes with 2 x 14.4V 2Ah 28.8Wh batteries (replacement batteries available)

Charger can charge 3 batteries at once

Hanging hook

Lightweight and easy to use

Tying plants to support stakes & lines

Saves time and provides a secure plant tie

Very fast, very tidy, and highly professional presentation

Lightweight, durable, and easy to use

Replacement parts available

1-year USA based warranty (covers parts and labor)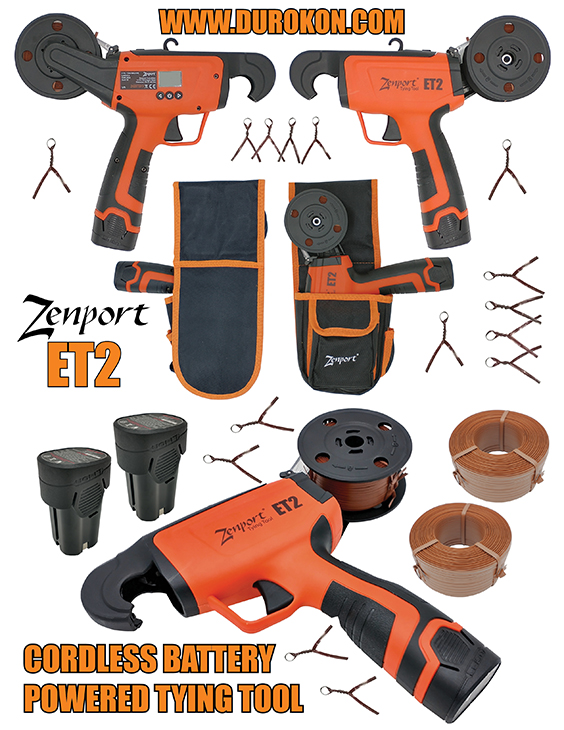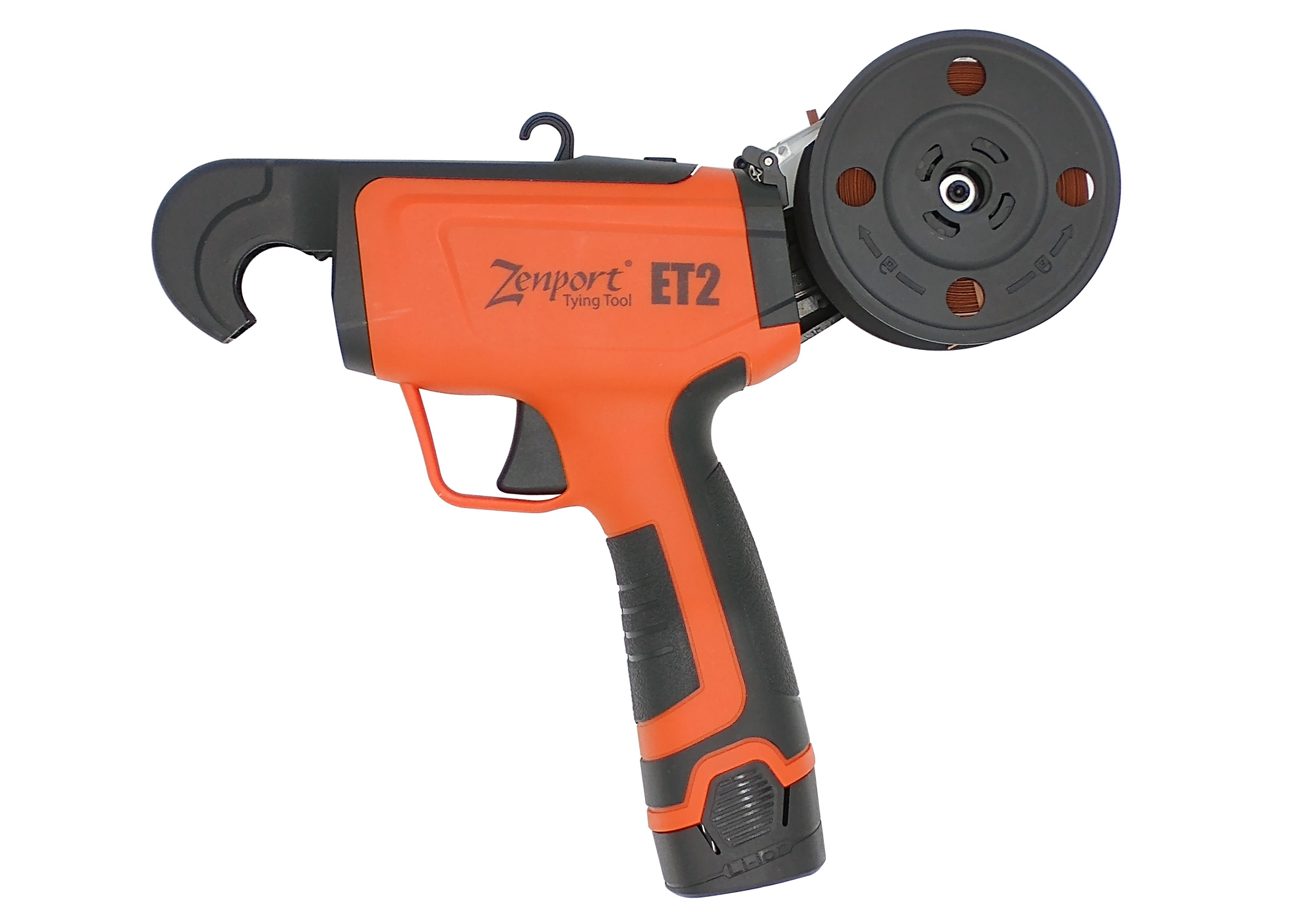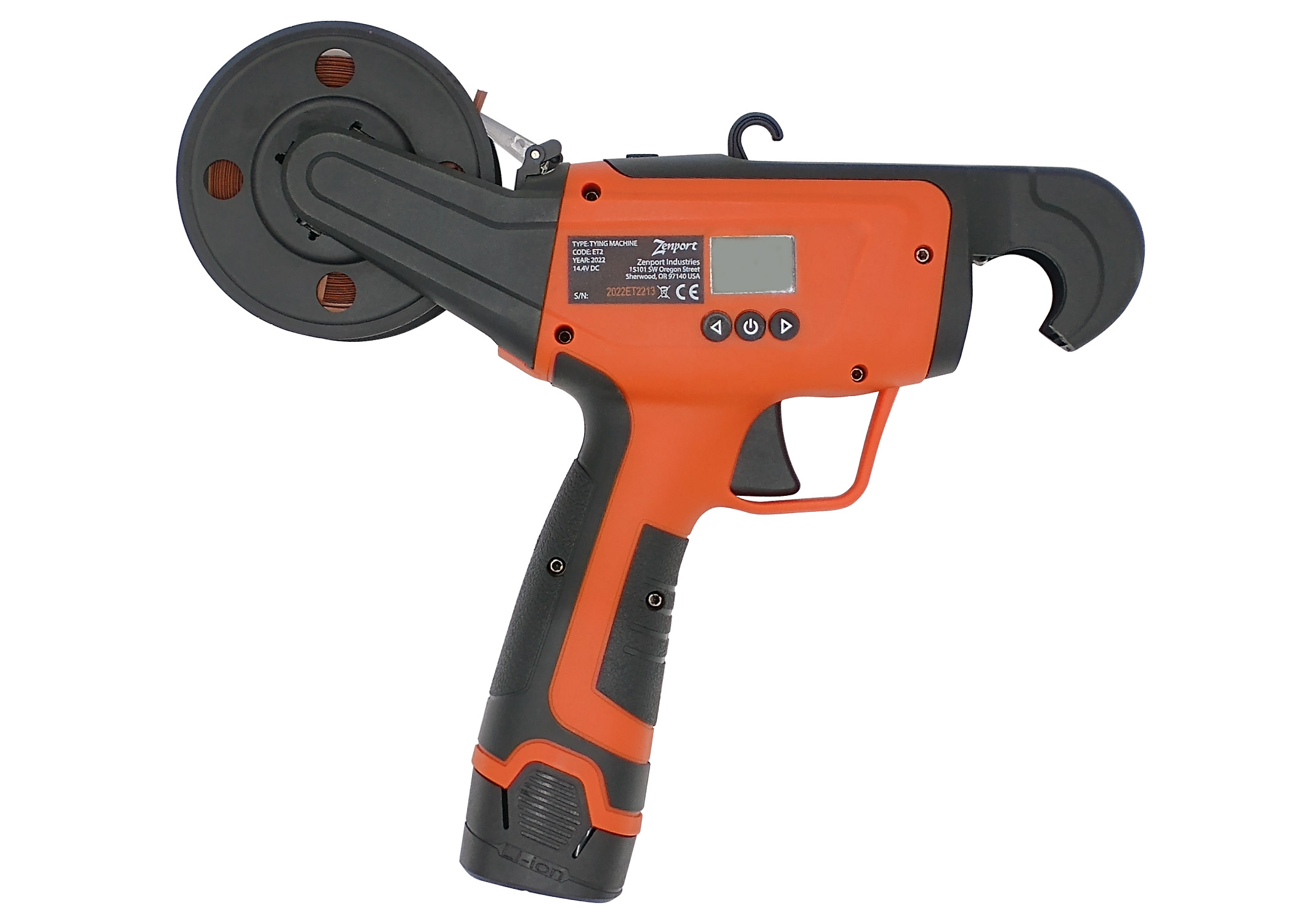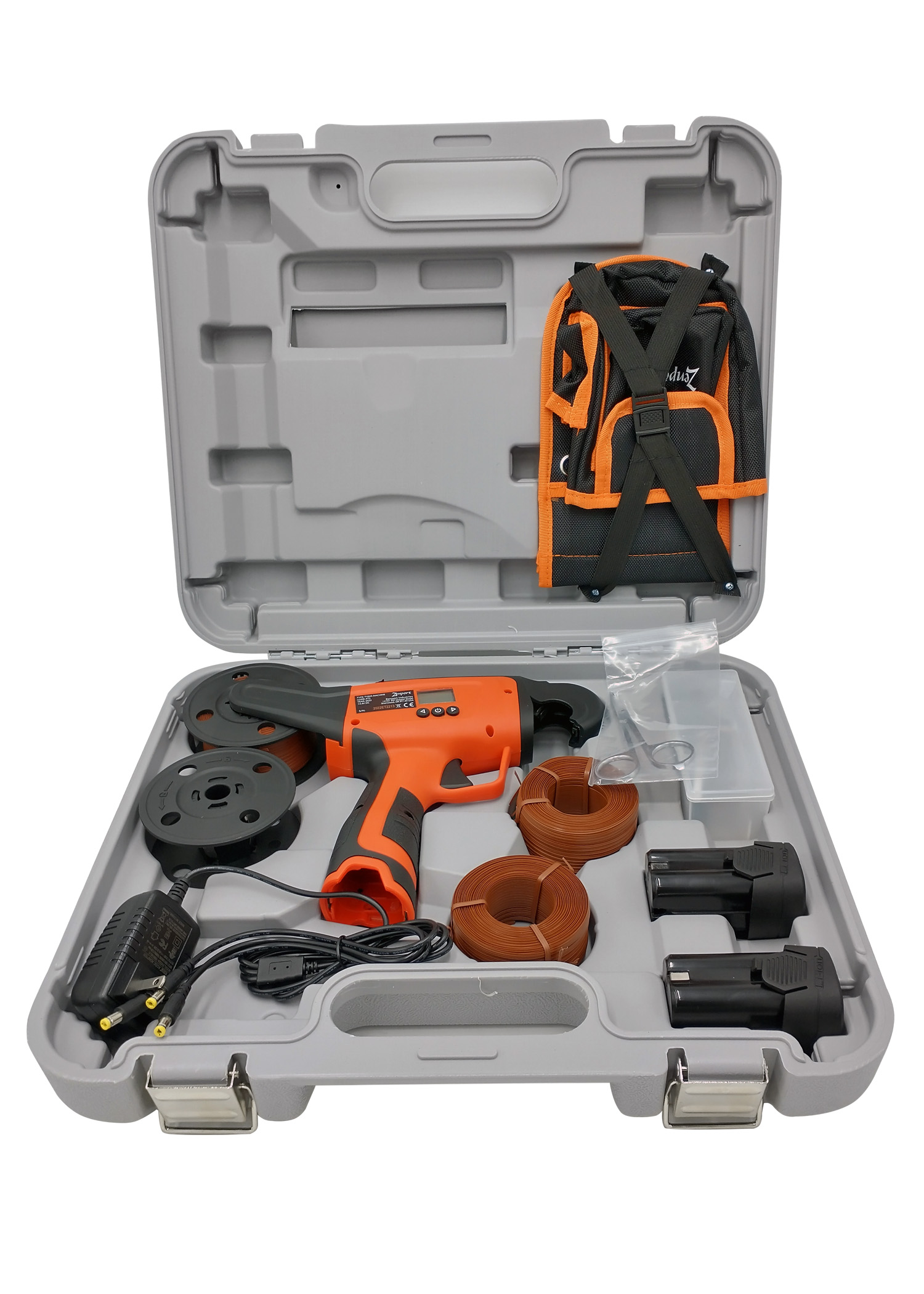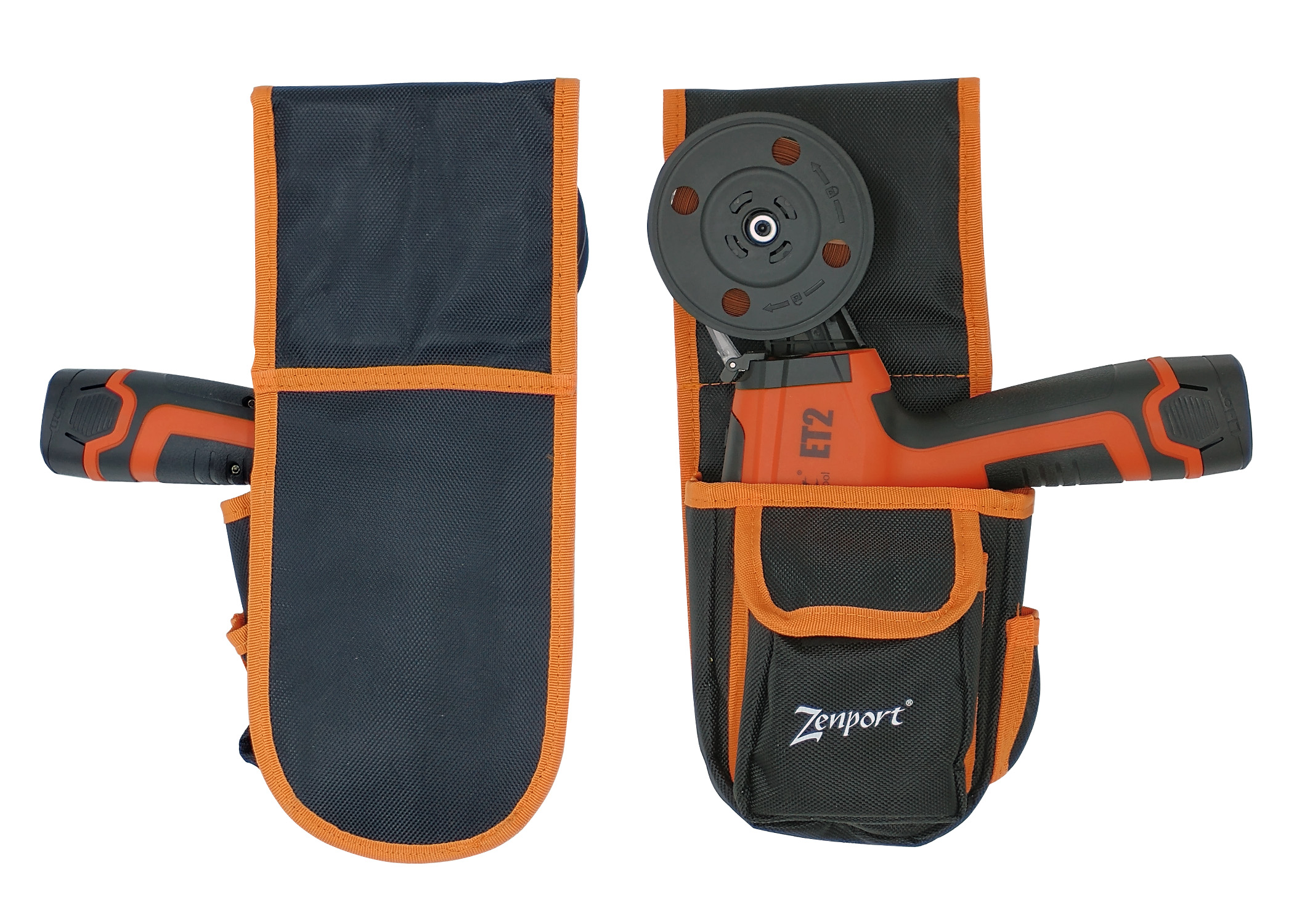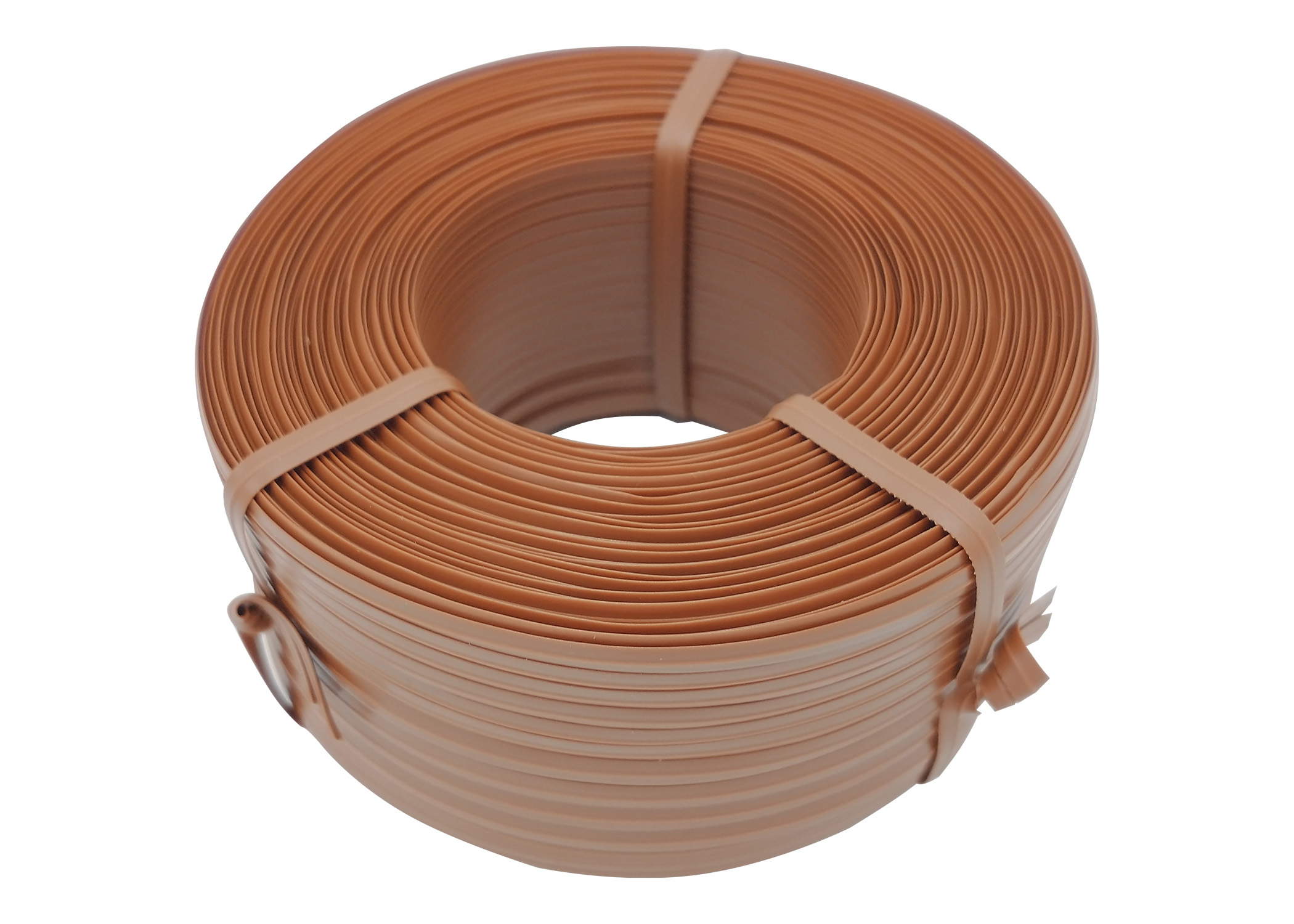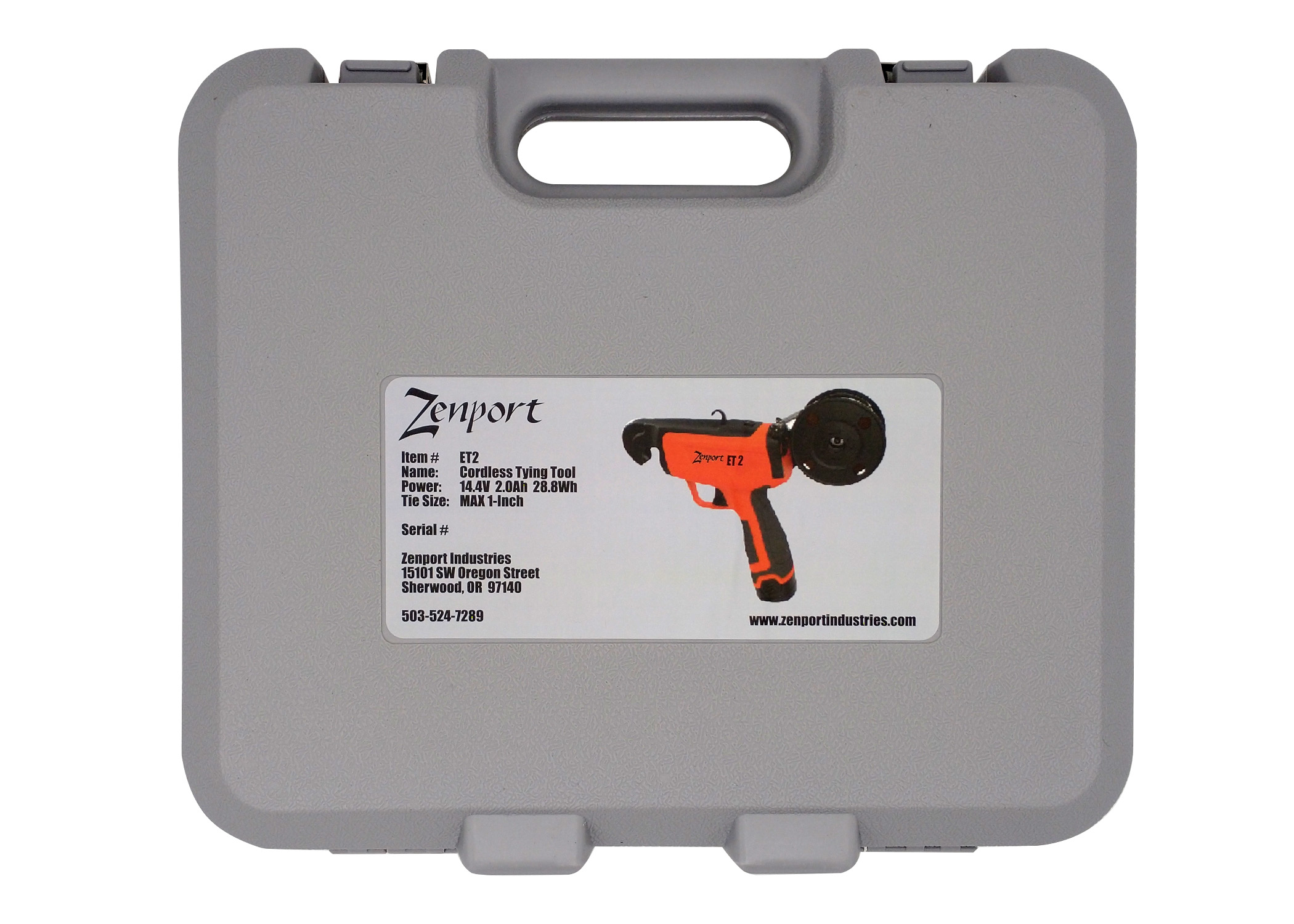 Trimming Season is Around The Corner! New Scissors!
Checkout our new ZS421 and ZS422 trimming scissors! The ZS421 "Trimmer Bee" features a blade cap and the ZS422 "MasaMasa" is a straight blade version of the curved ZS420. We have both scissors and spring loaded shears to meet your trimming needs!
Click on tool to view more information:
---
Links: