Are You Ready To Start Pruning?
Hope you folks had a great harvest this year…we know 2020 has been incredibly challenging to say the least. But It is almost that time of the year again! Just giving you a little reminder before that pruning sneaks up on you….
Improved Cordless ePruner – Portable Battery Powered Pruner
To help you with the pruning effort we are excited to let you know that we now have larger cutting capacity blades and larger capacity batteries for your cordless ePruner!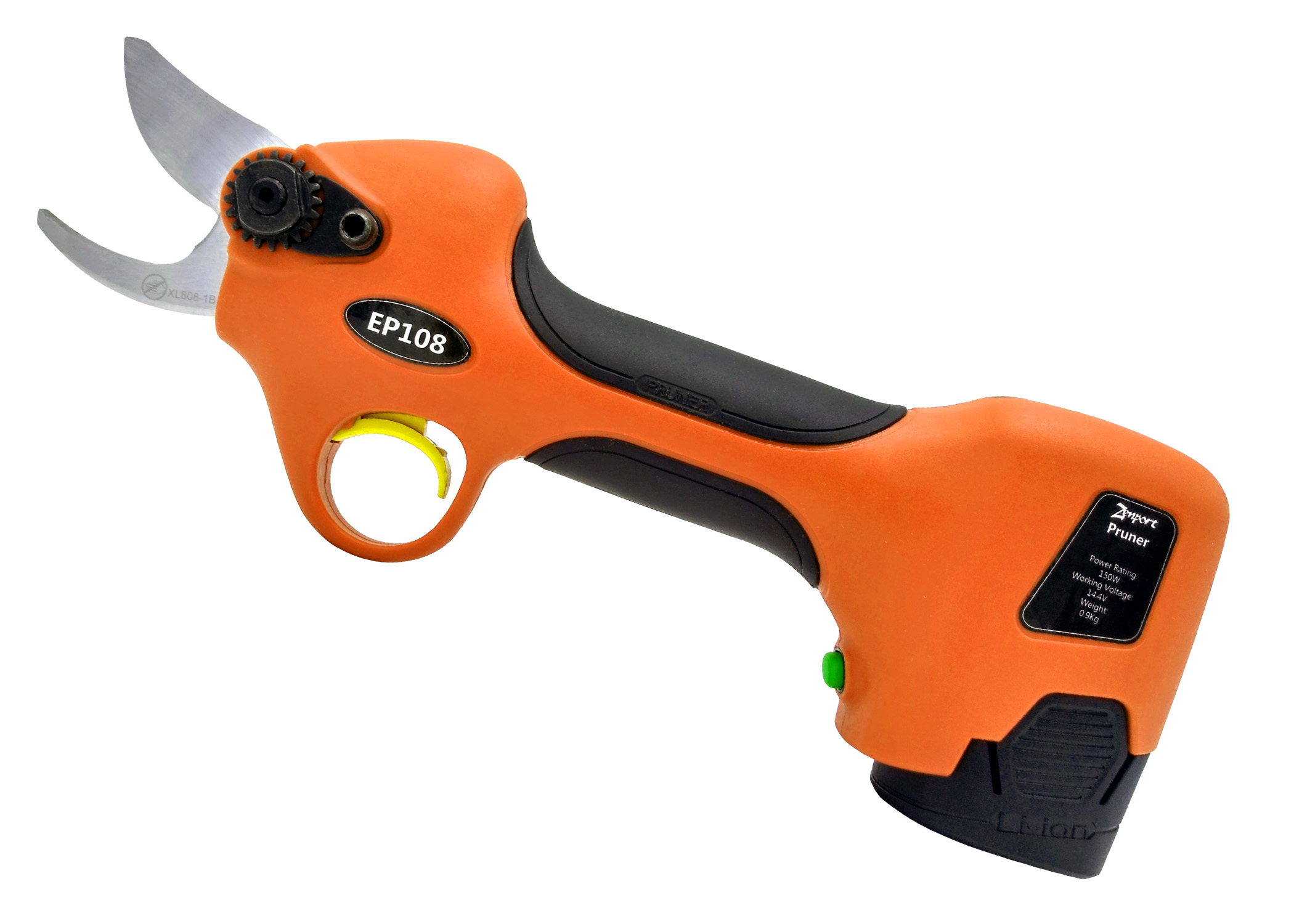 The blade and battery prices are the same, just more power! We also made a revision to the tool with the additional improvement of a self-oiling cutting blade center bolt. The most exciting part is the price, you can buy one tool for only $271.95. In addition if you buy 10 the price drops down to $233.10/ea!
10 X Battery Powered Pruners For The Price Of One!
Basically, you can outfit your entire crew for the price of $2331 which is the cost of one battery powered pruner from the competition! This product keeps getting better and better!
To top it off, we also offer all the parts including replacement blades and batteries! Having the parts greatly reduces your cost of ownership. You are also covered by a 1-year warranty! We do all the service and warranty work here in Oregon!
We offer you all of the parts for the tool - reduces your cost of ownership!
Inexpensive replacement blades and batteries!
You are covered by a 1-Year Oregon, USA based warranty and service!
Take a look for yourself: Zenport Cordless ePruner EP108 - Pruner and Parts Selection
Zenport EP108 Tool Specifications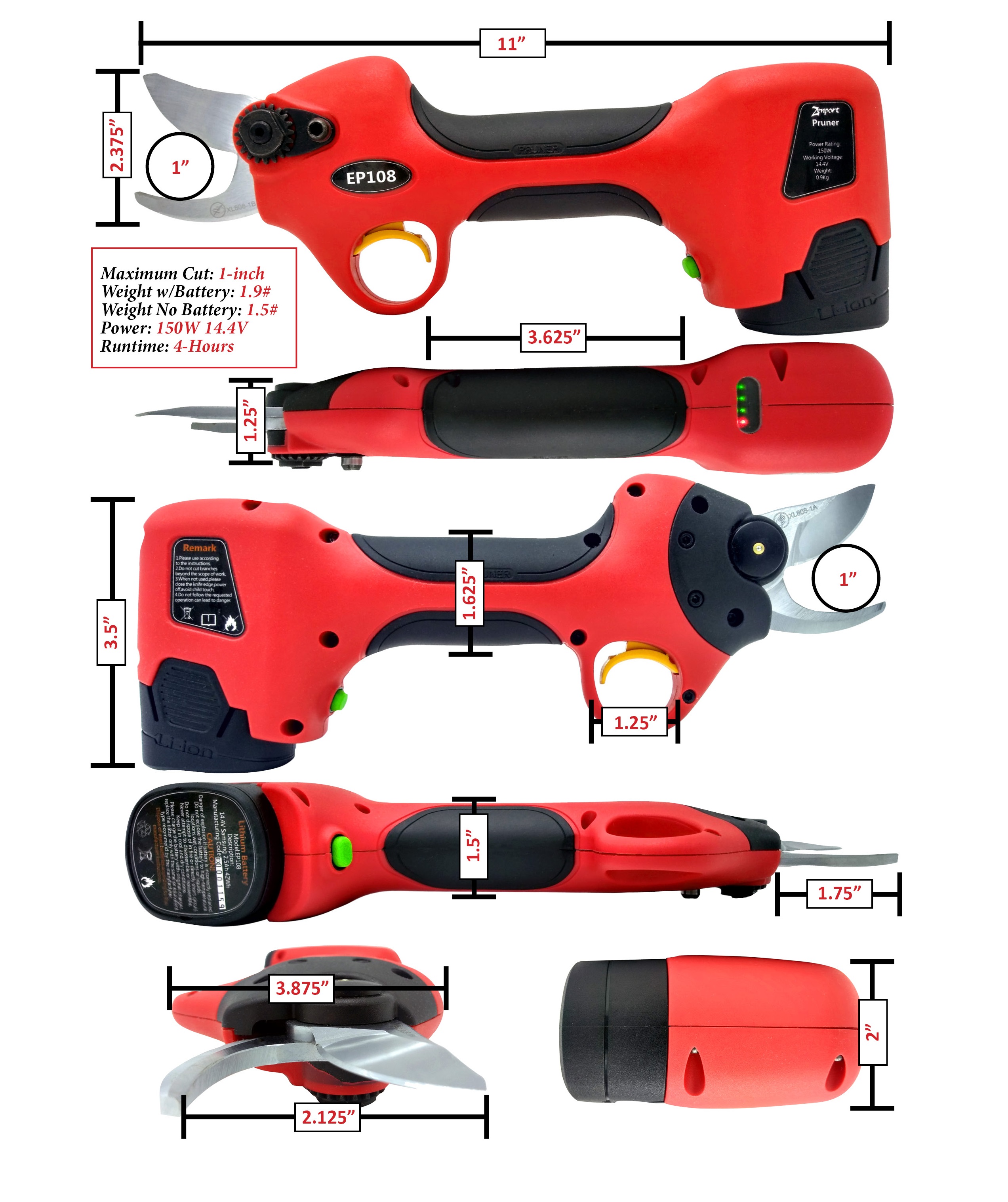 Links: